The Best Joint-Friendly Workouts
Get your daily movement in without the aches and pain
– Written by Aimee S
Do you suffer from joint pain? Stiffness or inflammation in your muscles? Then physical activity is probably the last thing you want to do. However, as tempting as it may be to not move and keep pain and swelling to a minimum, it's important to maintain your health and fitness. And turns out, the best thing to reduce joint pain and improve endurance and range of motion is by continuing to move and get the blood flowing. It's also great for your heart and mood.
Instead of pounding the pavement, there are plenty of low impact exercises that are less stressful for your joints and help overall mobility. They also help strengthen and build muscle to protect weak joints such as knees, ankles and wrists. Not to mention the added benefits of exercise – improved circulation, maintain a healthy body weight, lowered risk of heart disease and more energy.
Of course, it's important to remember to listen to your body, and when your joints are inflamed, you need to rest and take it easy. The type of exercise that is best for you is personal and based on the severity of your symptoms, so work with your doctor if you continue to find it hard to gain without pain.
Here are our top five joint-friendly workouts that can be enjoyed every day: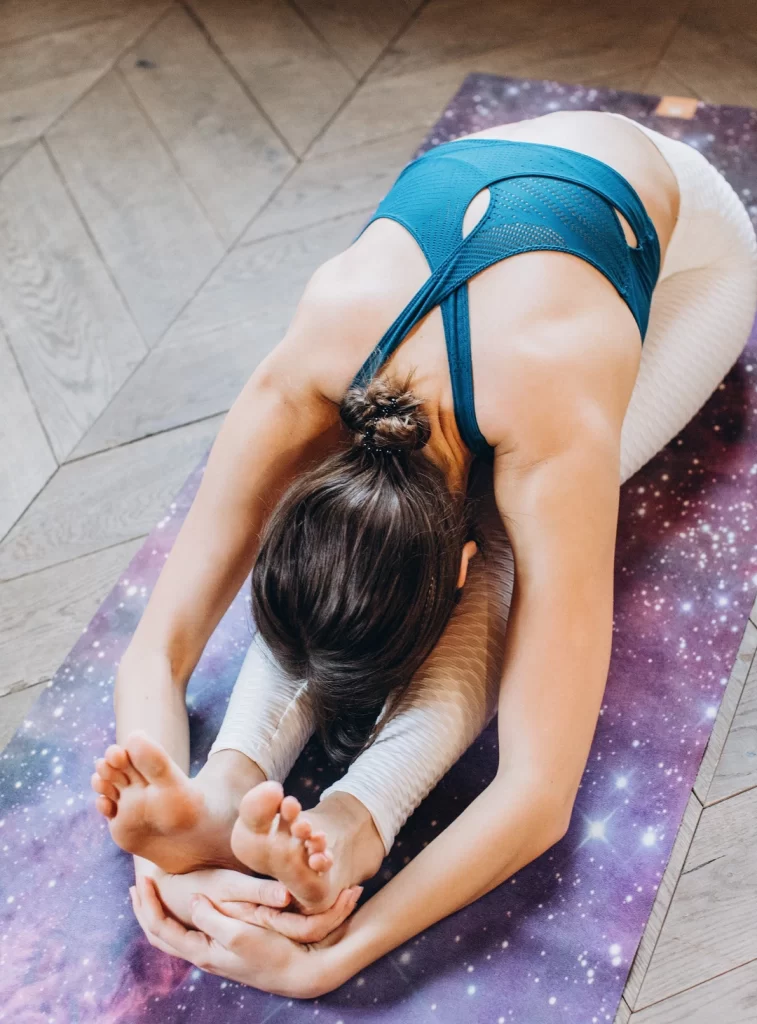 #1 Tai Chi & Yoga
The slow, smooth movements of Tai Chi and yoga are perfect for strengthening the body, reducing joint pain, and improving overall mobility. Both routines not only burn calories, improve flexibility and tone muscle, but are a great way to unwind with the deep breathing exercises.
Perfect for all fitness levels, Tai Chi and yoga are complete mind-body workouts that are easy on the joints and able to be done in the comfort of your own home!
#2 Swimming & other water workouts
What's not to like about the feeling of being virtually weightless in water! Swimming and other forms of water aerobics are one of the best exercises as they are non-weight bearing, meaning you can move without putting pressure on hips, knees, or ankles. This reduces the risk of injury and stress on the joints.
There's plenty of things you can do in the water too – consider joining an aqua-robics class, or simply start with walking up and down the pool. When it comes to swimming, the low impact cardio workout is great for overall fitness and building shoulder and abdominal strength. Get splashing!
#3 Walking
By far the easiest and most popular, walking is the best form of low-impact exercise. Easy on the joints, walking at all paces is great for your fitness levels and heart rate. To challenge yourself, pick up the pace every now and then or walk up that steep hill in your neighbourhood. To try get in the habit, you could consider getting a FitBit to count your steps or start a walking group with some friends. Good excuse to catch up and grab a coffee afterwards too!
#4 Weightlifting and resistance training
Hit the gym! Consider getting a personal trainer first to familiarise yourself with what weights and classes will be best for your joint issues and pain. Weight training and resistance training is low impact, easy on the joints and ideal for increasing bone density.
The gentle exercise can also be done at home; all you need to start is some hand weights and resistance bands and follow some at home workout guides to get you started before slowly increasing weights and sets as you gain strength. Stronger muscles will help you perform daily activities and see you lifting the shopping bags pain-free in no time.
#5 Cycling
Cycling is a fun low impact cardio workout, that's easy on your joints. Sure, you can amp it up a notch by going to a spin class but for something less intense and easy on the joints, taking the two wheels for a ride down to the park is not only good for the body, it's great for the soul. Sick of public transport? Consider getting a bike to cycle to work (or part of the way at least) – it's the perfect way to squeeze some incidental exercise in to your day (and save some pennies).
These low-impact exercises can not only help reduce joint pain and inflammation, but they also improve your health and fitness. Additionally, research suggests that they're just as effective in lowering the risk of heart disease. [1]
---
References
[1]https://www.google.com/url?q=https://www.ncbi.nlm.nih.gov/pmc/articles/PMC6557987/%23:~:text%3DExercise%2520improves%2520myocardial%2520perfusion%2520and,15%252C%252029%252C%252030).&sa=D&source=editors&ust=1623726666196000&usg=AOvVaw3OH5cpE6TgGlaT2cPQk7R6
---
LIKE THESE ARTICLES?
STAY UP-TO-DATE
Join the Truth Origins club to stay up-to-date on our latest articles, blog posts, updates and exclusive discounts. You'll also receive 10% OFF your first purchase for joining.

---