3 Ways to Feel Connected During Times of Isolation
Let's get through these times together
– Written by Rebekah C
Human beings are social creatures.
We're hard-wired to seek out connections[1], and thrive best when we're around others. Even if you consider yourself to be an "introvert," you'll still experience moments of longing for social interaction. It's no wonder the global impact of the 2020 pandemic had such a significant influence on our species by tearing communities apart.
Though we're starting to see glimpses of hope in the future for an eventual recovery from COVID-19, we've still got a long way to go before we can forget about terms like "lockdown" and "social distancing." It seems like just as one country starts to open up, another falls back into isolation, as evidenced by the contrast between Australia and the UK in July 2021.[2] So, how do we stay connected in an age when face-to-face interaction isn't always possible?
The following tips should help.
#1 Use Video Conferencing Tools for Intimate Interactions
During the pandemic of 2020, the global video conferencing market blossomed, with companies like Zoom, Microsoft, and Google promising to replace our face-to-face conversations with digital alternatives[3]. While being able to see your friends and family through a screen isn't quite the same as connecting in person, it can be an excellent way to reduce feelings of isolation. Today's digital environment offers dozens of ways for people to launch group meetings online. You can even have group sessions for free on Zoom, or get your family involved in a Facebook Messenger-based video meeting.
Video conferencing is scientifically proven to have a better impact on our feelings of loneliness than simple texts or calls[4], so why not:
Schedule a regular family video session: Arrange to have "dinner" with the family on a weekly basis, where you can all eat together and chat over video. You can even have fun with video conferencing features at the same time, like virtual backgrounds or filters.
Replace calls with video: Stop worrying about how you look on camera and get used to turning the video stream on when you want to touch base with friends and family; it'll create a much more "human" connection.
Play games over video: Countless video conferencing tools started to release apps and game tools so you could have a little fun with your video meetings. Why not transform your next game night?
#2 Get Involved in Online Experiences
It's not just interacting with family and friends that we miss when we're isolated from the world. Often, our ability to fully experience the world around us also comes from the freedom to interact with strangers and new potential pals.
Gym sessions, classes, and in-person networking events all give us the opportunity to connect with other people on a wider scale when lockdown isn't in session. During periods of lockdown, these experiences have transitioned into a more flexible, digital environment. There are countless live educational experiences for online users to enjoy if they want to expand their skills alongside other like-minded people.
The Philadelphia Zoo regularly posts live sessions to its social media page, while groups like ArtWell invite people to get involved with amazing artistic sessions via Instagram[5,6]. You can check out training sessions delivered to virtual groups from local gym.
If you can't find a learning or group experience that you're interested in – start one yourself. You can design your own podcasting series or use a site like Twitch to stream to people worldwide and get their opinions on a range of topics. You could create a social media group for a virtual book club and have monthly video sessions where you talk about what you've read.
The simplicity of countless video conferencing, chat, and social media tools in the digital world today means anyone can create their own unique "social" experience in an online environment. If you're not a fan of video – that's fine too. There are plenty of tools like Slack and WhatsApp to keep the chat going through text too.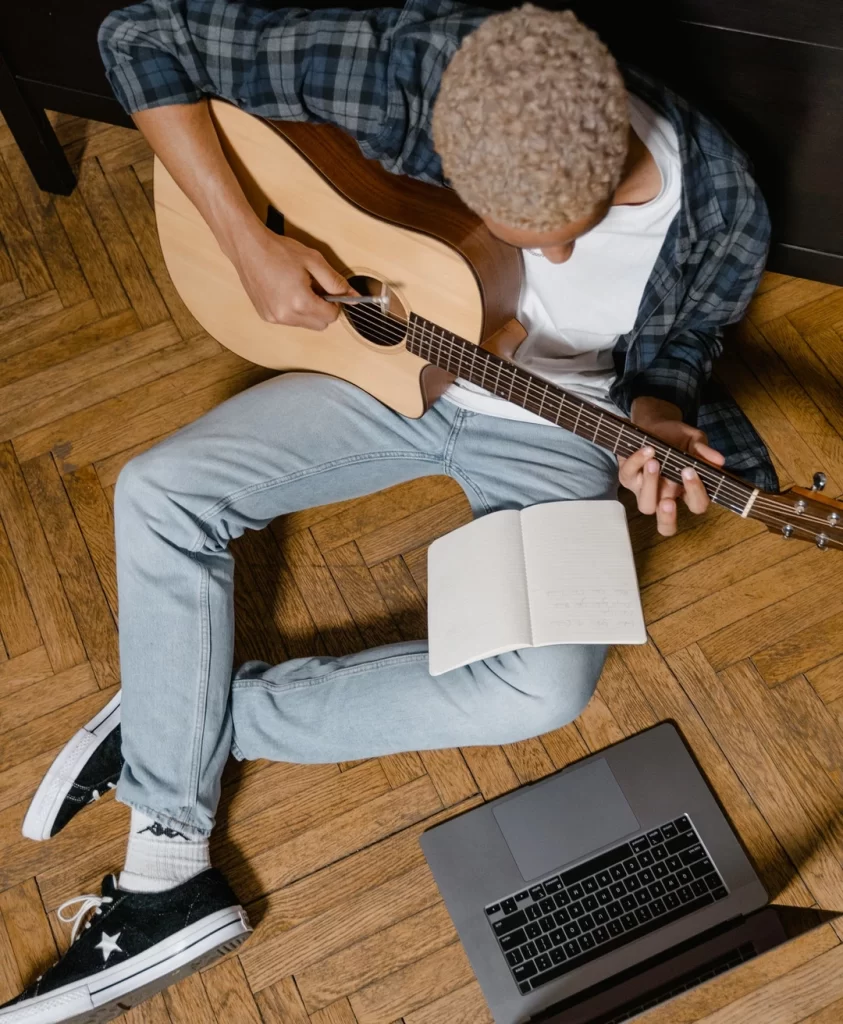 #3 Host or Join Live Events
If lockdown lasts longer than expected, there's always virtual events to attempt! Big companies across the globe have turned to video and digital media to keep the event space running in the last year or so. There have been countless festivals, conferences, and live shows hosted on the web since the pandemic began[7]. Take inspiration from the big brands and create your own miniature event.
Your event can be as incredible or simple as you choose. If you perform music, give everyone in your family a private show from the comfort of their own home. If you and your friends love gaming online, set up a video stream and connect for an epic gaming competition one weekend, complete with drinks, music, and plenty of regular chat.
You can have a virtual "trip to the movies" by creating a Netflix Party (now known as Teleparty).[8] Just invite the people you want to watch your next show or movie with to the same party online, and the Teleparty link will connect all of your streams. This means you can pause the show, send messages to each other, and enjoy a virtual movie night together in real-time.
You're not alone.
The pandemic is a unique experience for a lot of us. It's the first time in a long time that so many of us have seen our lives change so dramatically in a short space of time. The stress of a global pandemic would be difficult enough to handle on its own. Combine that with our inability to reach out to the people we care about for comfort and support, and it's easy to see why people are struggling.
The good news? Being socially distanced doesn't have to mean being isolated.
Connecting to your loved ones via chat or video, joining live events, or even getting involved with online educational experiences can all help you feel closer to the people you care about.
Stay strong. You're not alone.
---
References
[1]https://www.google.com/url?q=https://dana.org/article/in-sync-how-humans-are-hard-wired-for-social-relationships/&sa=D&source=editors&ust=1625796488564000&usg=AOvVaw2RRXcoSiM3RIWzI646tfro
[2]https://www.bbc.co.uk/news/world-australia-57661144
[3]https://www.globenewswire.com/news-release/2021/03/08/2188517/0/en/Video-Conferencing-Global-Market-Report-2021-COVID-19-Implications-And-Growth.html
[4]https://www.ncbi.nlm.nih.gov/pmc/articles/PMC5833092/
[5]https://www.facebook.com/philadelphiazoo/
[6]https://www.instagram.com/artwellphilly/
[7]https://www.eventbrite.co.uk/c/the-best-online-events-to-attend-without-leaving-your-home-cwwqhpk/
[7]https://www.netflixparty.com/
---
LIKE THESE ARTICLES?
STAY UP-TO-DATE
Join the Truth Origins club to stay up-to-date on our latest articles, blog posts, updates and exclusive discounts. You'll also receive 10% OFF your first purchase for joining.

---